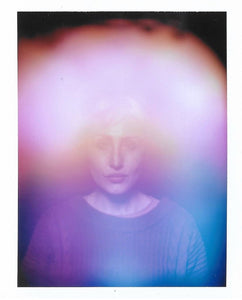 ONE AURA SESSION 9:30 AM FRIDAY OCT 8th 2021
Our studio is located in the Riverfront Lofts building in Downtown Los Angeles at:
201 S. SANTA FE AVE.  LOS ANGELES, CA 90012
Go to the entrance on the far LEFT side of the front of the building. DO NOT go to the entrance at the right side of the building.
When you arrive at the entrance at the Left side of the front of the building, please wait OUTSIDE in front of the HALO Auragraphic sign in the window until we come and let you in. We will come let you in the building when we are ready for you. 
***VIEW MAP TO HALO HQ
***  

We are just a 3 minute walk to all the amazing shops, restaurants, bars and breweries in the heart of the DTLA Arts District and just a short walk to Little Tokyo and the Little Tokyo Metro Station.


EACH AURA PORTRAIT SESSION INCLUDES:


One analog film photo
A brief interpretation of your photo
A color decoder card to reference your colors
A box for your photo
IMPORTANT INSTRUCTIONS: PLEASE READ BEFORE BOOKING
If you are more than 5 minutes late to your appointment, your session will automatically be forfeit without a refund and without the option to reschedule. We have other appointments right after you and we need to stay on schedule. We are a small business and have cut down our number of available appointments to help people feel safe and so we have enough time to follow all the current cleaning guidelines in between sessions.
FRIENDLY REMINDER: THIS IS LOS ANGELES...TRAFFIC & PARKING ARE ALWAYS UNPREDICTABLE! So please give yourself LOTS of extra time, so you don't miss your appointment! We recommend not going by the arrival time your navigation device is telling you, as traffic can change dramatically once you are on your way to us!
If you are feeling sick or have a fever, please stay home.
Please arrive at the entrance at the LEFT side of the front of our building on time for your appointment and wait OUTSIDE in front of the Halo sign in the window. Please do not arrive early or late. We have have extended the amount of time between sessions to allow for each guest to be in and out of our studio before the next guest arrives and to allow for proper sanitation of our equipment between sessions.
Only guests with appointments will be permitted into the building. Only one person at a time per appointment. Anyone who does not have an appointment will have to wait outside the building.
Since we shoot on film we are unable to provide re-do's or second copies of your photo.
We can accommodate up to 2 people maximum in a photo. Please keep in mind you will only receive one photo. 
We are

 

happy

 

to accommodate children ages 7 and over.

 

This is to ensure the safety of your little one, as well as

 

our equipment, which is very fragile and expensive. Each child needs to be

 able 

to safely hold 2 large hand sensors on their lap and hold still for up to 12 seconds for each photo.  
We love the furry friends but unfortunately, we are not able to have pets or animals of any kind participate in the photos.
All sales are final

 

 /  Unfortunately, we are not able to provide refunds or reschedule appointments for any reason.
If you are unable to make it to your appointment you are welcome to have a friend go in your place by forwarding them your order confirmation email. They will need to show us the email upon arrival in order to use your appointment.
Thank you so much for your support, we look forward to having you!